I have been meaning to post these images for a while, it's a little bit late. I always forget to upload things from my cell phone camera...those things are tricky. Here is the
blog
with more images and information. Here is the basic project overview quoted from the website:
"Axis Alley seeks through creative engagement to utilize the backyards of vacant properties and vacant lots as a canvas for creative works that transform, activate and revitalize the overlooked, under-attended areas of Baltimore's back alleys. In neighborhoods where the vacancy rate of properties runs high, the alley seems to become the indicator of urban difficulties: trash, rats, homeless people, prostitution and drugs. These somewhat forbidding alleys (dark and unlit at night), while speaking of endemic problems in the city, possess a certain toxic beauty and provide a fascinating possibility of urban intervention and creative gesture."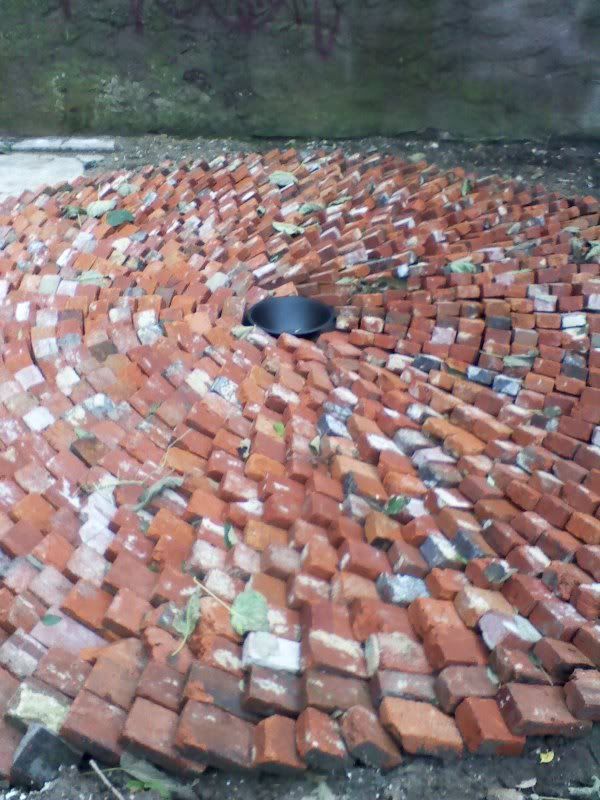 This brick piece was my favorite, it had such a beautiful rhythm to it, although the material is so stiff.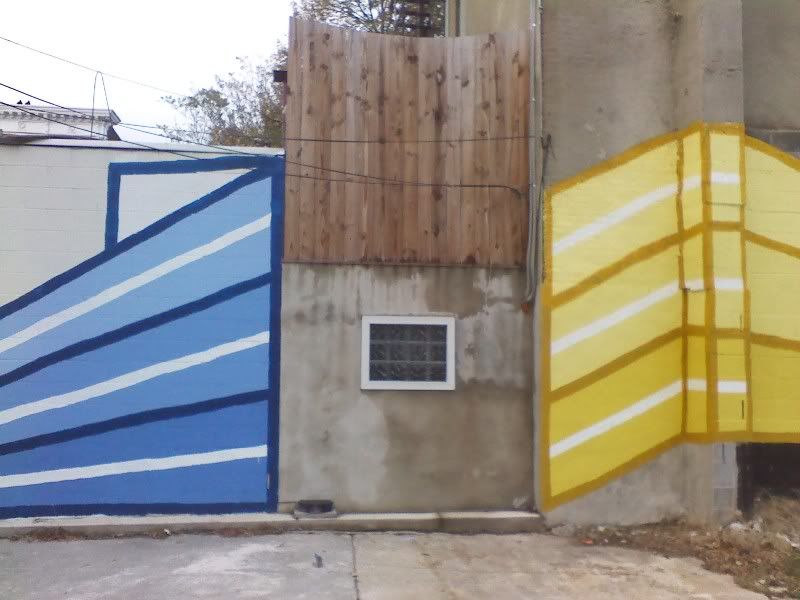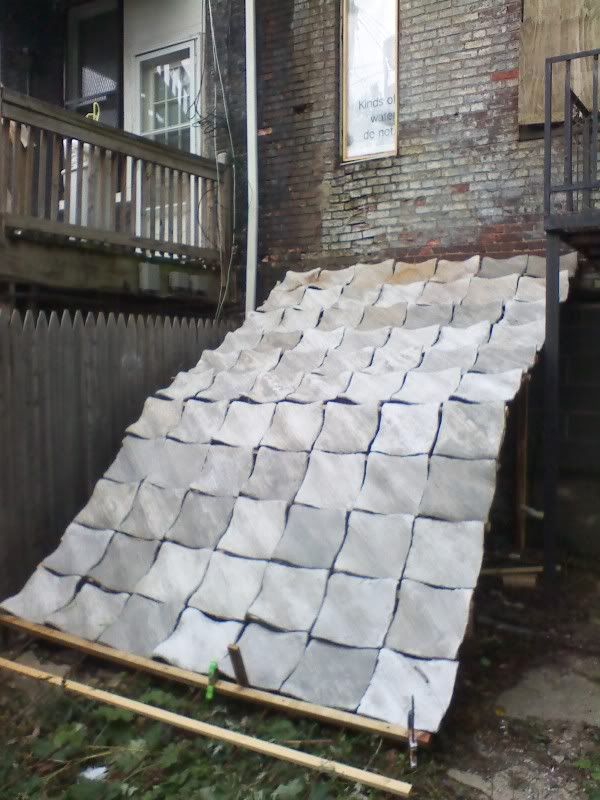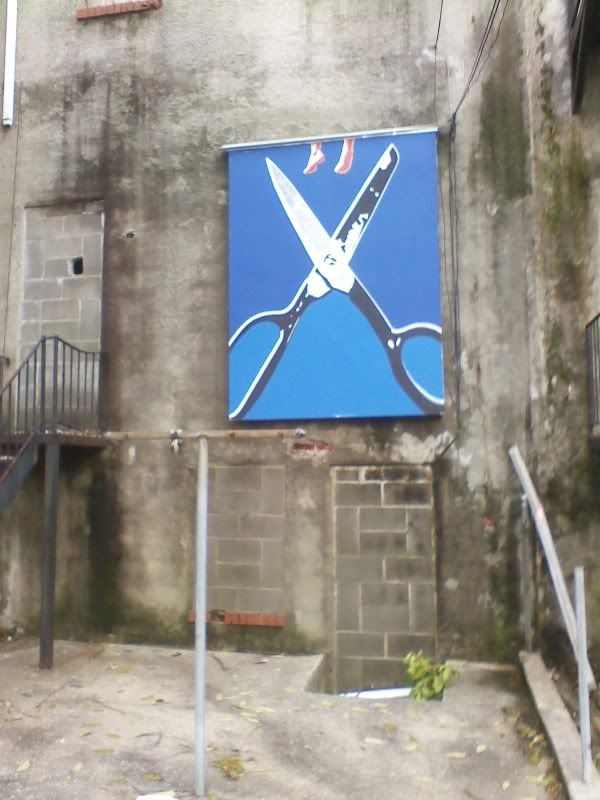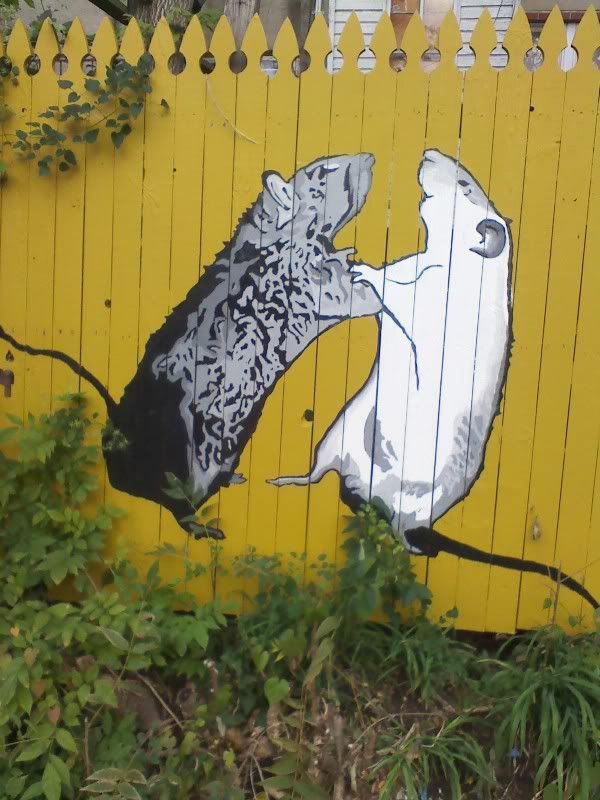 This last one is very Baltimore appropriate!